Lecturers at the Nordic Biodynamic Forum 2016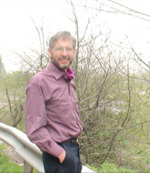 Traditional and small scale integrated farming has for thousands of years fed Nations and people of all cultures. World farmers have been seed savers leaving an extraordinary legacy of crop biodiversity. However in the last 100 years more than 75 % of crop biodiversity has been lost due to industrial farming practices. Today in central Europe, the Biodynamic movement is leading the way for a new culture working with the seeds, an initiative we could all be engaging in. How do we produce seeds from our vegetables, and what kind of seeds should we be useing?

Peter completed his formal studies on Biodynamic Agriculture in Jarna, Sweden, in 1984. Ever since then he has been working with and on the land in one way or another.
From 2001 till 2006 he worked for the Biodynamic Association as Seed Development Fieldsman when he traveled from farm to farm, working with and assisting farmers to save their seeds.
Together with Pupak Haghighi, he established Open Pollinated Seeds Initiative in 2010 in England to raise awareness and promote the practise of using and investing in the open pollinated seeds throughout the world.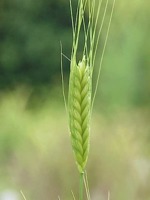 Many people today do not endure our ordinary crops. Man's constitution and awareness have changed over thousands of years, but how can older spices of plants meet human needs today - and in the future?
In the agriculture talks from Pentecost 1924 Rudolf Steiner indicates several paths to take for a living dynamic way to work with plants and recommends future work with selected grasses and einkorn.

Tina N. Hansen has worked for many years with grains and grasses from these issues and will report on some of her experiences and thoughts here ...

About Tina N. Hansen:
Trained Biodynamic Farmer (Emerson College 1993)
Sustainable agriculture work in Uganda 2 1/2 years, where she founded CAYDEP (Child And Youth Development Program) in cooperation with Bochum Bank.
Antroposofisk homeopathic treats (Allergica, DK 2001>)
Rhythmic Massage therapist (Vidar Clinic, SE 2003)
Co-founder of the Association Artemsia - New nutrition to people in time (www.lysrod.dk 2016)